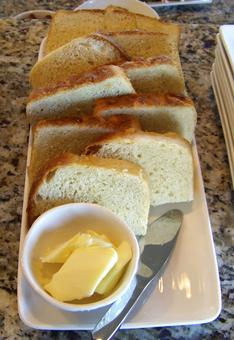 Appetizers and Salads
​
​
Carolina Blue Crab Dip
& Heirloom Sourdough Bread

Heirloom Tomato Bruschetta , Fresh Basil,
Grilled Crostini

Vine Ripe Tomato, Fresh Mozzarella, Toasted Pine Nuts,
Garden Basil, Balsamic Reduction

Fried Green Tomatoes, Goat Cheese, Baby Arugula
Crispy Homemade Bacon, Aged Balsamic

BBQ NC Shrimp , Cheddar & Chorizo Stone Ground Grits
Scallion and Tomato

Rare Sesame Seared Yellowfin Tuna, Cucumber Salad,
Old Bay Wonton Chips, Wasabi and Sweet Soy Sauce

Peruvian Style Shrimp Ceviche, Basmati Rice,
Avocado

Mini Crab Cakes & Red Pepper Remoulade


Salads


Baby Greens, Candied Pecans, Honey Crisp Apple,
Fresh Goat Cheese, Champagne Vinaigrette

Iceburg, Avocado, Bacon, Tomato, Spiced Pepitas,
Green Goddess Dressing

Caesar Salad, House Croutons


Canapés


Smoked Salmon, Whipped Cream Cheese,
Pickled Red Onions, Habanero pepper Jelly
Everything Bagel

Carolina Blue Crab Salad
Garden Cucumber, Fresh dill,
Baby Arugula

Herb Goat Cheese & Roasted
Summer Vegetable Tart



Entrées


Iron Skillet Filet Mignon, Crimini Mushroom Risotto,
Broccolini, Caramelized Shallot Cream

Grilled Ribeye, Roasted Garlic Mashed Potatoes,
Roasted Vegetables, Chimmi-Churri

Pan Seared Local Fish, Herb Roasted Fingerling Potatoes, Asparagus,
Red Peppers, Bacon, Lemon Dill Creme Fraiche

Sauté of Carolina Shrimp, Seasonal Vegetables, Garden
Basil Pesto, Aged Parmesan, Penne Pasta

Carolina Lump Crab Cakes,
Spring Vegetable CousCous, Roasted Corn Relish,
Red Pepper Remoulade

Grilled Bone In Pork Chop, Mashed Sweet Potato,
Creamy Kale Cole slaw
Homemade Applesauce



Desserts


Chevelle's Apple Cobbler

Key Lime Pie

Bourbon Pecan Pie

Strawberry Shortcake

Homemade Peach Pie
or
Blueberry Pie

Homemade Ice Creams

Cheesecake
(variety of flavors and crust upon request)


Kids


Homemade Chicken Tenders

BBQ Chicken

Flat Bread Pizzas


Homemade Mac & Cheese

Butter & Parmesan Pasta

Corn on the Cob

Sautee of Seasonal Vegetables


Please keep in mind this is a sample of things we can do.
We are always open to your ideas, special needs and requests.

Early reservations are recommended, most weeks sell out quickly.

Be sure to check out our Facebook page as well for past client's menus.